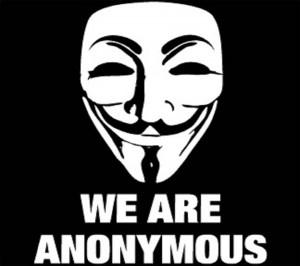 As we have already installed Backtrack as our Virtual Machine here now this is the time to explore more , how about becoming anonymous on the web, however the reality behind the Anonymity is really complex to explain, there are  EYES watching us every time and noting down our every movement on the web.
In the league of getting anonymous on the web there are many applications available that we can use for our purpose, one of them is TOR. There are multiple flavors available in Tor for windows, apple, smartphones, etc.
In order to install Tor in BackTrack 5 we need to bypass some of its security measure which will  allow Tor to be ran as root and use it along with the other tools like nmap, proxychains, zenmap, sqlmap, and more.
How to Install Tor in BackTrack 5 to Surf Anonymously and Bypass Tor "Should not be run as Root" Complain Error
1. Install gedit if you haven't installed it yet on your BackTrack 5 machine. To do this just open a terminal and type the command below. GEdit is a program to edit the files inside Linux operating system just like our notepad in windows.
apt-get install gedit
2. Download Tor Browser  Bundle using the  link . Just pick the one that suits our need, either if it's 32-bit or 64-bit for Linux OS.
3. Save the Tor Browser Bundle file to your root/Desktop directory and copy it's filename as it will be needed to unzip it.
4. When download is 100% completed, open a terminal and type the commands below to untar it.
cd Desktop
tar -zvxf <filename>
Just change the <filename> to the actual filename of the file, and press enter to unzip its contents.
5. Upon extracting, we should be able to find a browser folder tor-browser_en-US on our Desktop, locate that folder and open it.
6. Find the "start-tor-browser" as shown below and double click to open it.
7. Upon doing the step above, we will be presented by an error message, "The Tor Browser Bundle should not be run as root. Exiting." shown below. This is what we need to bypass and attempt to crack.
8. Return to the Tor folder and locate again the "start-tor-browser".
9. Right click on the file and choose Open with -> Gedit. If the Gedit notepad screen loads up, click on the search tab and type "the tor browser bundle" as shown below.
10. If everything was done correctly, you will be facing a screen shown below. This is what we need to tweak in order to allow Tor run with root.
11. Delete the error comment and replace it with "Tor is running as Root", then remove the "exit 1" code. The final edited "start-tor-browser" file must be identical to the one shown below.
12. Go back to the Desktop/tor-browser_en-US folder and then double click to open start-tor-browser like on the first steps. If you did the steps above correctly, the prompt screen should show you "Tor is running as Root". Press the Ok button and then wait for Tor to finish loading.
13. Vidalia Control Panel will load up like shown below, and allow Tor to establish a connection.
14. Tor Browser should load up and we should now be able to surf anonymously. Watch the sites are now https:// complaint and running in encrypted mode.
Hope we now running Tor as root inside Backtrack 5 R3 and hiding our public ip inside proxy chains provided by Tor network. We can also choose our proxy public ip by clicking on the " Use a new identity" tab. Enjoy…