Spectrum vs Xfinity: Choosing the Right Internet Provider for You
Having a reliable high-speed internet connection at home is more important than ever, allowing us to work remotely, stream entertainment, and stay connected. When it comes to cable internet providers, two big names stand out – Spectrum and Xfinity. But how do you decide which is the better option for your home?
In this comprehensive guide, we'll compare Spectrum vs Xfinity on all the key factors you need to evaluate when selecting an internet service provider (ISP). Read on for a detailed breakdown of speed capabilities, availability, pricing and fees, performance, customer service, and more.
Key Takeaways
Spectrum offers unlimited data on all plans, while Xfinity enforces data caps of up to 1.2 TB on lower tiers.
Xfinity provides faster maximum speeds, including fiber gigabit plans up to 2 Gbps in select areas.
Spectrum has simpler pricing and no contracts required, while Xfinity offers more bundling flexibility.
Both providers offer discounted promotional pricing to new customers for the first 12 months.
Spectrum is recommended for straightforward internet access with no data worries, while Xfinity suits users who want bundled services.
Here is a detailed comparison table of Spectrum vs Xfinity:
| Feature | Spectrum | More widespread on the fiber network |
| --- | --- | --- |
| Coverage | 41 states | 40 states |
| Internet Plans | 200, 400, and 940 Mbps | Range from 25 Mbps to 2 Gbps |
| Data Caps | No data caps | 1.2 TB data cap on lower tiers |
| Contracts | No contracts | 1 or 2 year contracts |
| Starting Price Range | $49.99 – $89.99/mo | $20 – $300/mo |
| Price After Promo Period | +$25/mo | Varies, up to +$30/mo |
| Gigabit Availability | Limited | 24/7 phone, chat, and support site |
| Installation Fee | $50 pro install<br>$15 self install | $90 pro install<br>Free self install |
| Equipment Fee | Modem free<br>Router $5/mo | Gateway $14/mo |
| Early Termination Fee | None | Up to $240 |
| Customer Service | 24/7 phone, chat, and support site | 24/7 phone, chat, support site |
| ACSI Rating | 63/100 | 71/100 |
| Bundles Available | Internet + TV + Voice | Internet + TV + Voice + Home Security |
| Streaming Perks | Free HBO Max | Discounted Peacock Premium |
An Introduction to Spectrum and Xfinity
Spectrum and Xfinity are two of the largest cable internet providers in the United States.
Spectrum is the consumer brand for Charter Communications, which offers cable TV, phone, and internet service under the Spectrum name. After acquiring Time Warner Cable and Bright House Networks in 2016, Spectrum expanded its service area to be available in 41 states, making it the second largest cable internet provider in the country.
Xfinity is the internet service brand for Comcast, the nation's largest cable company. Xfinity Internet is available in 40 states and also provides cable TV and phone service bundled under the Xfinity name. Xfinity has around 21 million high-speed Internet customers nationwide.
Both companies continue to grow their fiber-optic networks, which allow for faster gigabit internet speeds. However, the majority of connections from Spectrum and Xfinity still come via cable internet delivered over coaxial cables.
When it comes to reputation, both providers score close to average in customer satisfaction, with Spectrum rating slightly lower according to J.D. Power's 2022 rankings. Still, being among the few options available in many areas makes them leading choices for high-speed internet access.
Availability and Coverage Map
The first thing to check when comparing Spectrum vs Xfinity is whether either provider services your area.
Spectrum has a presence in 41 states, though coverage is concentrated on the coasts and central regions. Spectrum Internet is available in:
California
New York
Florida
North Carolina
Texas
Ohio
Wisconsin
Indiana
Michigan
Tennessee
Alabama
Louisiana
Kansas
Missouri
Mississippi
South Carolina
Kentucky
Maine
New Hampshire
Massachusetts
Connecticut
Rhode Island
New Jersey
Illinois
Pennsylvania
Delaware
Maryland
Washington, D.C.
Virginia
Georgia
Hawaii
Xfinity covers 40 states, also with large footprints on the East Coast, Midwest, and West Coast. Xfinity services are available in:
California
Florida
Texas
Pennsylvania
Illinois
Ohio
New Jersey
North Carolina
Arizona
Colorado
Washington
Oregon
Nevada
Utah
New Mexico
Idaho
Nebraska
Minnesota
Iowa
Wisconsin
Michigan
Indiana
Kentucky
Tennessee
Georgia
South Carolina
Alabama
Louisiana
Mississippi
Arkansas
Kansas
Oklahoma
Missouri
Alaska
Maryland
Washington D.C.
Virginia
West Virginia
Delaware
New York
Massachusetts
New Hampshire
Maine
Vermont
Connecticut
Rhode Island
There is considerable overlap in major metropolitan areas and suburb communities, where both Spectrum and Xfinity compete for customers. However, Spectrum tends to focus more on residential services while Xfinity also tailors options for businesses.
To confirm availability at your address, check the coverage maps and enter your ZIP code on the Spectrum and Xfinity websites. Depending on where you live, you may find that only one provider services your neighborhood.
Internet Plans and Speeds
When it comes to internet tiers and speeds, Spectrum takes a simplified approach while Xfinity offers a wider variety of options.
Spectrum Internet Plans
Spectrum Internet is available in three speed tiers:
Spectrum Internet with speeds up to 200 Mbps
Spectrum Internet Ultra with speeds up to 400 Mbps
Spectrum Internet Gig with speeds up to 940 Mbps
The advertised speeds represent the maximum wired connections can reach. Actual speeds will vary based on network usage and your device capabilities.
All Spectrum residential plans are contract-free with no data caps and include a free internet modem. You can add TV and phone services to create a bundle.
Spectrum Pricing
Spectrum runs frequent promotions for new customers to save on installation costs and receive discounted pricing for the first year of service. Regular rates take effect after the introductory period.
Here are the starting prices and regular rates for Spectrum Internet plans:
| Spectrum Plan | New Customer Promo Price | Regular Monthly Price |
| --- | --- | --- |
| Spectrum Internet (200Mbps) | $49.99/mo for 12 mos | $74.99/mo |
| Spectrum Internet Ultra (400Mbps) | $69.99/mo for 12 mos | $94.99/mo |
| Spectrum Internet Gig (940Mbps) | $89.99/mo for 12 mos | $119.99/mo |
You can add unlimited data for an extra $29.99 per month with Spectrum Internet plans if needed.
Xfinity Internet Plans and Pricing
Xfinity segments its internet service areas into three regions—Central, West, and East—with around 5-7 different speed tiers available in each. This flexibility allows Xfinity to tailor broadband plans and pricing specific to local markets.
In general, Xfinity internet speeds range from 25 Mbps up to 6 Gbps, with a mix of cable and fiber-optic connections. Gigabit fiber speeds over 1 Gbps are only available in very limited parts of the Xfinity footprint.
Xfinity plans can be contracted or month-to-month. Contracts range from 1-2 years but allow you to get the best rates.
Here are sample plans and pricing from the Central region to give an idea of what Xfinity offers:
| Xfinity Plan | Speeds Up To | Contract Term | Starting Monthly Price |
| --- | --- | --- | --- |
| Performance Starter | 25 Mbps | None | $20 for 12 mos |
| Connect More | 200 Mbps | 1 year | $40 for 12 mos |
| Fast | 400 Mbps | 1 year | $55 for 12 mos |
| Gigabit | 1000 Mbps | None | $80 for 12 mos |
| Gigabit Pro | 2000 Mbps | 2 years | $299.95/mo |
Comparing Speeds
When comparing Spectrum vs Xfinity internet speeds, Xfinity has an edge due to its fiber-optic gigabit plans that can reach up to 2 Gbps in select regions. The majority of Xfintiy connections still tap into cable internet speeds up to 1 Gbps.
Spectrum's cable network enables internet speeds up to 940 Mbps. While not as fast as fiber, Spectrum provides very solid speeds for streaming, gaming, video conferencing, and running multiple devices at once.
Both companies use technologies like DOCSIS 3.1 to optimize performance over their cable infrastructure. Overall, most households will be satisfied with the speeds Spectrum and Xfinity can provide over cable. Upgrading to fiber gigabit internet may be overkill unless you have specialized needs.
Performance and Reliability
With cable internet service, reliability often comes down to the quality of the supporting infrastructure. Both Spectrum and Xfinity have been upgrading to high-capacity broadband networks using a combination of fiber-optic and coaxial cables.
However, network congestion can occur during peak evening hours when more customers are online. This can lead to slower-than-advertised speeds.
According to the FCC's 2021 Measuring Broadband America report, Spectrum and Xfinity both delivered 100% or better of advertised download speeds during peak hours:
Spectrum delivered 115.2% of advertised download speeds during peak hours
Xfinity delivered 103.5% of advertised download speeds during peak hours
So while congestion impacts can happen, on average Spectrum and Xfinity customers experience internet speeds that meet or exceed posted rates even during the busiest times.
To combat congestion, both ISPs use technology that prioritizes certain types of traffic, like streaming and gaming so performance remains smooth. Upgrading your equipment also helps optimize connectivity speeds in the home.
Reliability ratings for Spectrum and Xfinity are fairly middle-of-the-road compared to other providers. According to the ACSI Telecommunications Report 2022, Spectrum scored 68 out of 100, while Xfinity scored 71 out of 100 for reliability.
Installation and Equipment
Spectrum and Xfinity include installation of internet service as part of signing up. You can choose either a professional installation or opt for a self-install kit.
Spectrum Equipment and Installation
Spectrum provides an internet modem at no charge with your service and offers WiFi routers for an additional monthly fee. You can also purchase your own compatible modem and router if preferred.
For installation, Spectrum gives the following options and fees:
Professional installation – Starts at $49.99
Self-installation – $14.99 activation fee
Xfinity Equipment and Installation
Xfinity equips customers with an Xfinity gateway device that combines a modem, router, and WiFi access point. You can also use your own Xfinity compatible router.
For installation, Xfinity gives the following options and fees:
Professional installation – $89.99
Self-installation – No activation fee; pickup an install kit from an Xfinity store
Going with a professional install ensures seamless setup and configuration with either ISP. If you are comfortable setting up home internet equipment yourself, Spectrum offers a better value with a lower $14.99 self-install activation fee compared to Xfinity's $89.99 pro install price.
Data Caps
Data caps are monthly limits ISP's place on how much data you can use before overage fees kick in. Spectrum takes the lead here with no data caps on any residential internet plans. You can download, stream, and browse as much as needed without worry.
Xfinity enforces data caps on all plans as follows:
1.2 TB data cap on Internet Essential, Connect More and recommended plans below Gigabit
No data cap on Gigabit, and faster fiber plans
The 1.2 TB data limit is fairly generous, allowing for typical internet use by multiple people. But data overages can become an issue for households with many family members online at once or with data-heavy gaming and video habits.
Xfinity charges $10 for each additional 50 GB of data used above the cap, up to a maximum of $100 extra per month. You can get unlimited data with Xfinity for an added fee of $30 per month.
If your home routinely exceeds 1 TB per month, Spectrum's unlimited data approach is preferable. Alternatively, Xfinity's high-speed fiber tiers come data cap-free, albeit at a much higher monthly cost.
Promotions and Deals
Spectrum and Xfinity run frequent promotions to attract new subscribers. Here are some of the common new customer deals you can take advantage of:
Spectrum New Customer Promotions
Discounted pricing for 12 months on internet plans
Up to $500 to cover early termination fees when you switch to Spectrum
Free premium channels like Showtime and STARZ for 3 months
Visa gift card rewards up to $500 when you sign up for select bundles
Xfinity New Customer Promotions
Discounted pricing for 12-24 months on internet plans
$200 prepaid card when you bundle with Xfinity Mobile
Up to $300 gift card for gigabit internet sign-ups
Free subscription to Peacock Premium streaming service
Unlimited data included free for 1 year
You may also be able to negotiate a lower equipment rental fee or score a price break on installation costs. Be sure to inquire about any additional promotions when signing up. Just keep in mind that pricing will increase after the intro period ends.
Bundle Options
Spectrum and Xfinity encourage customers to bundle TV, internet, and phone services to create a convenient package with one bill.
Spectrum Bundles
Popular Spectrum bundles include:
Spectrum Internet + TV Select – starting at $89.98/mo for 12 mos
Spectrum Internet + TV Silver – starting at $114.98/mo for 12 mos
Spectrum Triple Play with Internet, TV & Voice – starting at $99.97/mo for 12 mos
Spectrum does not require contracts on bundled services. Bundling can help you save up to $30 per month compared to signing up for each service individually.
Xfinity Bundles
Common Xfinity service bundles include:
Internet + TV (140+ channels) – starting at $39.99/mo for 12 mos
Internet + TV (220+ channels) – starting at $74.99/mo for 12 mos
Internet + TV + Voice – starting at $59.99/mo for 12 mos
Internet + Home Security – starting at $49.99/mo for 12 mos
Xfinity bundles typically require 1 or 2 year contracts. You can get the most value by bundling if you know you'll stay with Xfinity services long-term.
Both providers offer innovative home security options you can add on, like cameras, sensors, and home automation. Bundling multiple services is worth considering to save on your monthly bill.
Availability of Gigabit Internet
Gigabit internet speeds of 1 Gbps or higher are becoming more widely available. Xfinity takes the lead in making gigabit and multi-gig fiber speeds accessible, though only in very limited areas so far.
Spectrum's fiber network is relatively small, with gigabit fiber internet reaching select locations in just a handful of states. Availability is primarily concentrated in California and Texas. But Spectrum is actively expanding gigabit networks, so coverage will improve over time.
With Xfinity, fiber gigabit and multi-gig plans are popping up in pockets across its 40 state footprint:
Gigabit Internet (1.2 Gbps) – available in select areas of 12 states
Gigabit Pro (2-3 Gbps) – available in parts of over 30 states
The cost of Xfinity's fiber plans is high, ranging from $300-500 per month. But if you want the fastest home internet available, their fiber multi-gig offerings deliver. Xfinity also partners with third-party providers in some areas to enable access to non-Xfinity fiber networks.
While availability is limited, Xfinity currently is the better option than Spectrum for gigabit fiber internet. Check availability at your address as fiber expansion efforts continue.
Customer Service
Having access to quality customer service can influence how satisfied you are with your chosen provider. Here's an overview of what Spectrum and Xfinity offer:
Spectrum Customer Service
24/7 phone support – talk to a representative by calling 1-833-697-7328
Live chat – chat with an agent online
Support site – FAQs, how-to guides, user forums, and e-mail contact forms
Social media support – get assistance via Twitter and Facebook
Subreddit – r/Spectrum provides a community forum of customers
Customer satisfaction – ACSI score of 63 out of 100 in 2022
Xfinity Customer Service
24/7 phone assistance – call 1-800-XFINITY to reach support
Live chat – available 7 days per week
Support site – FAQs, how-to guides, videos, and community forums
Text messaging – text to get updates or have a rep contact you
Social media support – available on Facebook and Twitter
Customer satisfaction – ACSI score of 71 out of 100 in 2022
The availability of US-based call centers 24/7 gives both providers a leg up in response times over chat or messaging. Overall, Xfinity rates higher in customer satisfaction according to ACSI's telecommunications report. But keep in mind that support quality can vary at the local level.
For those new to Xfinity, our guide on how to activate your Xfinity modem can streamline the setup process.
Additional Perks and Features
A few extra features help give Spectrum and Xfinity an edge:
Spectrum
Free access to over 500,000 WiFi hotspots nationwide
Free anti-virus software for Internet customers
Optional Whole Home WiFi to extend coverage
HBO Max subscription for $14.99 per month
Xfinity
Access to over 1 million WiFi hotspots nationwide
Unlimited 2-hour web browsing sessions available on hotspots
xFi Advanced Gateway with speed boosts and parental controls
Peacock Premium streaming subscription for $4.99 per month
If you frequently use public WiFi, both companies allow you to connect to hotspots at no extra cost when you're an internet customer.
You can also read our comparison on Google Fiber vs Xfinity: Which is The Better Choice?
Final Verdict – Which is Better, Spectrum or Xfinity?
When choosing between Spectrum and Xfinity, there are valid arguments for either provider:
Reasons to choose Spectrum:
No data caps on any internet plans
More transparent pricing
Simpler speed tiers
Faster equipment upgrades
Consistent pricing across a coverage area
No contracts required
Reasons to choose Xfinity:
Wider availability for gigabit fiber speeds
Larger variety of internet plan options
Lower starting prices when bundled
Access to Peacock and Flex app streaming
Advanced tools like the xFi management platform
Data limits are 1.2 TB per month
Ultimately, the better provider depends on your needs and what services you want beyond just the internet.
For the majority of households that don't require gigabit speeds, Spectrum takes the lead when all factors are weighed:
Spectrum's unlimited data plans, no contracts, transparent pricing, and relatively fast cable internet capabilities give it an edge for most home users. The simplicity of Spectrum's offerings makes it easy to pick the right plan without getting lost comparing too many options and fine print details.
However, Xfinity outperforms when you need the freedom to mix and match multiple services like home security or flexible TV channels. Xfinity's bundling capabilities and budget extras like Peacock Premium streaming give it a broader appeal for bigger families.
Access to gigabit fiber is limited for both providers. But if multi-gig fiber internet is available in your region and you want the absolute fastest speeds, Xfinity has the advantage for now. Their fiber speeds of up to 2-3 Gbps blow away Spectrum's top tier of 940 Mbps.
At the end of the day, we recommend Spectrum to most users needing a straightforward, contract-free internet plan with no data limits. Power users who plan to bundle multiple services or want access to the latest apps and tools may be better served by Xfinity. Check availability in your neighborhood and run address lookups on both websites to confirm your options.
Whichever you choose, be sure to take advantage of promotional pricing in the first year. Down the line, you can always re-evaluate to switch providers and secure the latest deals. With cable internet service, you'll have room to negotiate savings, especially as Spectrum and Xfinity compete for your business.
Just remember – the internet needs to change over time. While Spectrum or Xfinity is preferable over slower DSL, satellite, or fixed wireless internet, upgrading to fiber optic connections is worth considering as availability improves. Fiber internet provides unmatched speed, reliability, and future-proofing of home connectivity needs.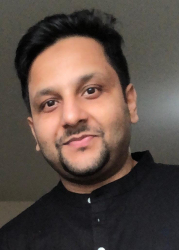 Latest posts by Afroz Ahmad
(see all)