Is 600 Mbps Fast for Streaming, Gaming, Downloads & 4K Video? Expert Analysis 2023
Having a fast and reliable internet connection has become essential in today's digital era. With everything from video calls, gaming, and streaming to file sharing now done online, internet speed plays a crucial role in our day-to-day digital life.
One common question that arises when choosing an internet plan is – is 600 Mbps fast internet speed?
In this detailed article, we will understand what 600 Mbps means, analyze if it is fast for streaming, gaming, working from home, and the time taken to download different file types. We will also look at what internet providers offer 600 Mbps plans and their pricing.
Key Takeaways
Blazing Fast: At 600 Mbps, you can download files in seconds and stream 4K video on multiple devices lag-free. It's up to 75x faster than basic broadband.
Great for Streaming & Gaming: 600 Mbps enables streaming Ultra HD movies on 5+ devices at once and multiplayer online gaming without latency issues.
Handles Multiple Devices: 600 Mbps can comfortably accommodate internet usage by 8-10 connected smartphones, laptops, tablets, and smart home devices.
Speed Comparison: While slower than gigabit speeds (1000 Mbps), 600 Mbps offers significantly faster performance than basic 10-200 Mbps plans.
Cost-Effective Upgrade: 600 Mbps plans range from $70-$120 per month, delivering a major speed boost for an affordable upgrade cost.
The Need for Speed: With a 600 Mbps connection, you can comfortably handle productivity, entertainment, communication, and smart home needs for the modern household.
Let's first understand what 600 Mbps stands for.
What Does 600 Mbps Internet Speed Mean?
Before diving into the analysis, let's first understand what Mbps stands for. Mbps refers to Megabits per second, a measure of internet speed or bandwidth. It determines how much data can be transferred over a network in one second.
600 Mbps refers to an internet speed of 600 Megabits per second. This means that with a 600 Mbps connection, you can transfer data at 600 million bits per second.
To give you a perspective, 600 Mbps speed is:
75x faster than a standard dial-up connection
12x faster than basic broadband connections
4x faster than the average US internet speed of 150 Mbps
So in simple words, 600 Mbps is a high-speed internet connection. With this speed, you can have fast-loading websites, quick large file downloads, interruption-free video streaming, and lag-free online gaming.
Now the question is – how good is 600 Mbps? Let's analyze this in detail across different digital activities.
How Fast is 600 Mbps for Streaming?
Streaming movies shows and videos in HD quality requires good download speeds and minimal buffering. You need at least 25 Mbps of bandwidth to stream Netflix videos smoothly.
For 4K streaming, the requirement is higher. With 600 Mbps speed, you get:
24 Netflix Full HD streams back to back without buffering
10 Netflix Ultra HD 4K streams simultaneously without any lag
This means even if you have 5-6 people in your house streaming videos in HD or Ultra HD quality, a 600 Mbps connection can support it without any issues.
Below is the bandwidth requirement for streaming on popular platforms:
| Streaming Platform | Required Download Speed | No. of Streams with 600 Mbps |
| --- | --- | --- |
| Netflix (HD) | 5 Mbps | 120 |
| Netflix (Ultra HD) | 25 Mbps | 24 |
| YouTube (1080p) | 5 Mbps | 120 |
| YouTube (4K) | 20 Mbps | 30 |
| Amazon Prime (HD) | 3.5 Mbps | 171 |
| Amazon Prime (4K) | 15 Mbps | 40 |
Is 600 Mbps Good for Gaming?
Gaming requires low latency and lag-free connections for a good online multiplayer experience. For gaming, you need a minimum of 3-4 Mbps download and around 300-400 kbps upload speed.
With 600 Mbps speed, you get:
Up to 20 simultaneous gaming sessions without lag
Quick downloading of large game files and updates
Also, the upload speed is generally 1/10th of the download speed. So with a 600 Mbps plan, you can expect upload speeds of 60 Mbps, which is more than enough for online gaming.
Is 600 Mbps Good for Working from Home?
Working from home requires a stable connection for meetings, file sharing, and cloud access. Most work-from-home tasks, including email and chat, can easily work at 25 Mbps speed.
However, for uninterrupted video calls and presentations, you need slightly higher bandwidth:
Zoom HD video calls need up to 4 Mbps
Google Meet calls require up to 2 Mbps
Microsoft Teams need up to 3 Mbps
With 600 Mbps speed, you can easily have 8-10 HD video calls simultaneously. So this means the connection can easily support entire teams working remotely.
Below are the bandwidth requirements for some common work-from-home apps:
| Application | Bandwidth Requirement | No. of Users Supported on 600 Mbps |
| --- | --- | --- |
| Email | 100 kbps | 6000 |
| Chat Apps | 100 kbps | 6000 |
| Zoom (HD Call) | 3.8 Mbps | 158 |
| Google Meet (HD Call) | 2.6 Mbps | 230 |
| Microsoft Teams (HD Call) | 3.2 Mbps | 187 |
| Slack Voice Call | 100 kbps | 6000 |
| File Sharing | 50 Mbps | 12 |
| VPN Access | 2 Mbps | 300 |
To summarize, a 600 Mbps internet connection provides excellent bandwidth for 8-10 people to work from home simultaneously, including data access, video calls, meetings, etc.
Comparing 600 Mbps to Other Internet Speeds
| | | | | | |
| --- | --- | --- | --- | --- | --- |
| Speed | 10 Mbps | 100 Mbps | 200 Mbps | 600 Mbps | 1 Gbps (1000 Mbps) |
| 4K Streaming | Not reliable | 1-2 devices | 2-3 devices | 5+ devices smoothly | 10+ devices smoothly |
| HD Streaming | Lag and buffering | Reliable on 2 devices | Few lags on 3+ devices | No lags on 5+ devices | No lags on any number of devices |
| Online Gaming | High latency and lag | Okay for 1 player | Multiplayer possible | Fast speeds for multiplayer gaming | Seamlessly supports multiple gamers |
| Video Calls | Low quality, lags | Decent on 1 device | HD quality on 2 devices | HD video calls with no lags | Perfect video call experience |
| Large File Downloads | Painfully slow | Slow | Improved speeds | Very fast | Lightning fast |
| Multiple Connected Devices | Cannot support | 5-10 devices | 10-15 devices | 15-25 devices | 25+ devices and smart home |
| Monthly Cost | $20-$30 | $50-$70 | $60-$80 | $70-$120 | $100-$150 |
Check out the below post for more information on other internet speeds:
Time Taken to Download Different File Types & Sizes with 600 Mbps
The most important factor determining your download speed is the bandwidth or speed offered by your internet plan.
With a 600 Mbps connection, you can expect download speeds of 75 MB/s (Megabytes per second). This means you can download the following:
A 200 MB file in just 2-3 seconds
A 700 MB video in just 10 seconds
A 4 GB movie file in 1 minute
Refer to the below table for an approximate time taken to download different file sizes on a 600 Mbps connection:
| File Type & Size | Time Taken to Download |
| --- | --- |
| Documents (10 MB) | < 1 second |
| Music (70 MB) | < 5 seconds |
| Android App (100 MB) | 5 seconds |
| YouTube Video (500 MB) | 7 seconds |
| HD Movie (3 GB) | 40 seconds |
| Udemy Course (5 GB) | 1 minute |
| PC Game (50 GB) | 11 minutes |
| Mac OS (7 GB) | 1.5 minutes |
The Practical Benefits of 600 Mbps Speed
Beyond the numbers, what are some real-world benefits of having 600 Mbps internet speeds at home?
1. Enhanced Productivity
With a 600 Mbps connection, you can access cloud-based services, download files, and join video calls without waiting around. This makes you more productive when working or learning from home.
2. Smooth Entertainment Experience
Ultra-fast 600 Mbps internet minimizes buffering when streaming Netflix, YouTube, or Twitch. And it provides responsive, lag-free online gaming – so you always get the best entertainment experience.
3. Support for Smart Home Devices
As you add more smart home gadgets like security cameras and video doorbells, they will require more of your home's internet bandwidth. 600 Mbps gives you plenty of overhead to support these growing demands.
Choosing the Right Internet Plan
With an understanding of the capabilities of 600 Mbps internet, how do you determine the right plan? Here are some key tips:
Analyze your household's daily online activities and bandwidth needs
Consider the number of users and devices that will be connected
Look at internet provider plans for speeds up to 1000 Mbps if you need more headroom
Balance speed with budget constraints to find the best value
I recommend starting with a speed test first to determine if your current internet plan is fast enough. If you're experiencing frequent buffering or lag, then it's time to upgrade to a faster connection.
How Much Does 600 Mbps Internet Cost?
The monthly cost of a 600 Mbps internet plan depends on your location and the ISPs or internet service providers available there.
On average, 600 Mbps plans start from $60 per month and go up to $100 per month.
Below are some popular internet providers that offer 600 Mbps plans:
| Internet Provider | Starting Price | Data Cap |
| --- | --- | --- |
| Xfinity | $59.99/month | No data cap |
| AT&T Fiber | $60/month | No data cap |
| Spectrum | $69.99/month | No data cap |
| Cox | $69.99/month | 1228 GB data cap |
| CenturyLink | $65/month | No data cap |
The prices above are indicative only. I recommend contacting your area's internet provider for the best service.
Conclusion
600 Mbps internet delivers extremely fast speeds capable of handling most household requirements – streaming 4K video, lag-free gaming, quick file downloads, video conferencing, and operating multiple connected devices.
While not as blazing-fast as gigabit speeds, 600 Mbps represents a major upgrade over slower 10-200 Mbps connections. It strikes an optimal balance of fast speeds and affordable costs for the average home or office internet needs.
A download speed of 600 Mbps is more than enough for most households today for simultaneous streaming, gaming, downloads, etc.
With this speed, you can have multiple 4K video streams, online gaming sessions, video calls, and other bandwidth-intensive tasks running in parallel.
600 Mbps internet plans are available from popular ISPs like Xfinity, Spectrum, AT&T, etc., starting at $60 per month.
600 Mbps offers excellent bandwidth for medium households and offices to meet today's connectivity needs. Faster options like 1 Gbps plans are only needed for very large households with more than 10-15 simultaneous users.
I hope this detailed analysis helps you understand if 600 Mbps is suitable for your home or office connectivity needs. If you need any help choosing an internet plan, feel free to reach out in the comments section below!
FAQs – Frequently Asked Questions
How many devices can you have on 600 mbps?
A 600 Mbps internet connection can easily support 8-12 devices running simultaneously, including desktops, laptops, tablets, smartphones, and smart TVs.
So it is an ideal speed for medium households with up to 10 members and light office usage.
What router do I need for 600 Mbps speed?
To fully utilize a 600 Mbps internet plan, use a WiFi 6 router like Netgear Nighthawk RAX50 or Asus RT-AX86U.
These routers support the latest WiFi protocols and can offer speeds up to 1.2 Gbps over wireless.
Can 600 Mbps handle 4k streaming on multiple devices?
Absolutely! With 600 Mbps speed, you can have up to 4-5 simultaneous 4K video streams on different devices without any buffering or delays.
So it is an excellent internet plan if your household has multiple 4K smart TVs and streaming boxes like Apple TV 4K or Amazon Firestick 4K.
Is 600 Mbps overkill for most households?
While 600 Mbps may seem excessive compared to basic 100 Mbps plans, it enables smoother streaming and gaming with minimal lag and buffering. With our ever-increasing reliance on speed-intensive online services, having extra bandwidth headroom is prudent.
Do you actually get 600 Mbps speeds consistently?
With fiber or DOCSIS 3.1 cable internet, 600 Mbps plans deliver speeds between 500-600 Mbps consistently, based on real-world tests. Of course, your final speeds depend on your router, network traffic, and other factors.
Is 600 Mbps good for gaming and streaming?
Yes, 600 Mbps provides reliably fast speeds for online gaming, HD video streaming on multiple devices, live game streaming in 4K, and more. It can support gaming and streaming across households without lag.
Is 600 Mbps fast enough for Netflix?
Netflix recommends 25 Mbps for 4K streaming. So a 600 Mbps connection is easily sufficient for simultaneously 4K streaming on multiple devices.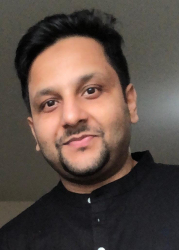 Latest posts by Afroz Ahmad
(see all)