How to be Successful in IT Industry without Burning the Midnight Oil
As an IT professional, you know how crucial it is to stay ahead of the game in a constantly evolving tech world. From developing essential technical skills to mastering soft skillsst, success in the tech industry requires a combination of both knowledge and personality. But don't let that overwhelm you! Whether you're just starting out or looking to take your career to the next level, the journey to tech success can be an exciting and fulfilling one.
I remember when I first started in the tech field; I was so eager to learn everything I could and make my mark. But, as time passed, I realized that I simply couldn't learn everything out there, so I slowed down my pace and instead focused on solidifying the fundamentals and developing my own processes to learn new things faster and as needed. And you know what? It paid off! Now I stress less, do more fulfilling work, write, stay close to my family, work out more, learn, and help others on their own journey to success by creating courses and mentoring.
So, buckle up and get ready to learn some essential tips and strategies on how to be successful in the IT industry without burning the midnight oil. With the right strategies and a positive attitude, you'll be well on your way to reaching your goals in your own time!
Apart from maintaining a healthy body and mind and staying close to family (I think these are the most important things). Here is a summary of the other important points that can help you succeed in the IT industry:
Understanding What You Truly Need to Know
Specializing in Your Interests
No Pressure to Master All Skills
Utilizing Mentors and Resources
Continuously Learning and Gaining Knowledge
Learning at Your Own Pace
Asking the Right Questions
Experiment and Explore
Do not compare yourself to others. Your Journey, Your Way
Soft Skills are Key in IT
How do you Quickly master soft skills? – Answer is Get Out of Your Comfort Zone
Connect with the Community
Practice Makes Perfect
The Basics for Success in the IT field
IT or Information Technology can seem like a vast, ever-evolving field, with new technologies emerging every day. But don't let that scare you! You don't have to know every single thing in tech to work in the field. IT is all about being a continuous learner and building your own processes to quickly pick up new skills as needed for your current projects.
1. Understanding What You Truly Need to Know
You don't need to feel overwhelmed by all the information available to you. It's important to understand the difference between what you truly need to know and what you think you should know. Start with the basics and slowly work your way up to more complex topics. It's like building a strong foundation for a house; without it, the rest of the structure will crumble.
2. Specializing in Your Interests
As your experience in the IT field grows, you can start to specialize in areas that interest you the most. Whether it's working with servers, networking, or programming, find your niche and let your passion guide you.
3. No Pressure to Master All Skills
Don't feel pressure to master every single skill required for success in IT. There's no expectation of being an expert in everything, so set realistic goals for yourself and progress at a manageable pace. And most importantly, enjoy the process!
4. Utilizing Mentors and Resources
Having a mentor or access to resources can greatly aid in your journey toward success in IT. Seek out individuals who have experience in the areas you are interested in, and use their knowledge to help guide you.
5. Continuously Learning and Gaining Knowledge
Finally, every opportunity should be used as a chance to gain more specialized knowledge. Whether it's through work projects, attending conferences, or taking online courses, never stop learning and growing in your IT career.
Finding Resources and Asking Questions
Tech success is a journey, and there are plenty of ways to get there. Here are some tips to help you navigate the road to success.
6. Learning at Your Own Pace
Learning new things takes time, and that's okay. Embrace the journey, and don't stress over it. With the plethora of resources available, finding information has never been easier. Google, YouTube, and now ChatGPT are all great places to start. Quora, Stack Overflow, Reddit, and Microsoft Answers are also reliable resources for seeking answers.
7. Asking the Right Questions
Asking questions is a crucial part of the learning process. But it's important to know whom to ask and how to ask the questions. Don't be afraid to ask, but also be creative in asking questions so as not to sound silly. Leverage your coworkers and mentors for additional support and knowledge. Remember, in IT environments, it's necessary to follow proper procedures and protocols.
8. Experiment and Explore
IT offers a vast array of possibilities, so experiment with different methods. There are many ways to achieve the same result, so don't be afraid to try different approaches. Of course, with proper approvals and procedures, if you are doing it in a live environment.
9. Your Journey, Your Way
Don't compare yourself to others; focus on your own journey, growth, and successes. (Repeat this sentence and make peace with yourself)
Remember, you're the captain of your ship. Your journey can change at any time, so focus on your own growth and successes. And most importantly, enjoy the ride!
Developing Soft Skills for IT Professionals is more important than Tech Skills.
Trust me when I say developing soft skills (if you don't have them already) is more difficult than building technical knowledge. Conveying your thoughts in a proper way is an art, and like any other skill, it needs daily practice. But one thing is for sure you will get better and better over time if you commit to it.
10. Soft Skills are Key in IT
If you want to be successful in IT, you need more than just technical skills. Soft skills, such as communication, presentation, writing skills, and working with end users, are essential in this field. However, keep reading to find out how you can improve.
11. How do You Quickly master soft skills? – Answer is Get Out of Your Comfort Zone
One of the best ways to quickly master soft skills is to take yourself out of your comfort zone. Volunteering, taking on customer service roles, writing and sharing your content on relevant social media, speaking, and joining local meetups are great ways to build your soft skills.
12. Connect with the Community
Another way to build soft skills is by connecting with others who share similar interests. Joining online groups, such as Discord and Facebook groups, is a great way to engage in voice chats and learn from others.
13. Practice Makes Perfect
Practice makes perfect, and this applies to building soft skills as well. Try speaking into a camera, even if it feels awkward at first. This will help you build your communication skills over time by imagining conversations with others through the lens of the camera viewfinder. I am still trying to improve on this skill, and believe me when I say that you don't look as bad as you think you might look.
Remember, soft skills are just as important as technical skills in IT, so don't neglect this aspect of your development. With dedication and a little bit of courage, you can quickly become a well-rounded IT professional.
Conclusion
As we wrap up our journey on how to be successful in the IT industry, I can't help but think of all the valuable tips and strategies we've covered. From the importance of understanding what we truly need to know versus what we think we need to know to the significance of utilizing mentors and resources to guide us along the way, it's safe to say that navigating the networking or IT field can be a wild ride! But the good news is, it's also a journey that we'll never stop learning from.
Remember, IT is a constant learning journey, and there's no pressure or expectation to master all the skills required for success. Instead, it's about finding our niche, specializing in areas that interest us, and making progress at a manageable pace. And don't forget to enjoy the process!
So, let's embrace the journey, continue learning and growing, and, most importantly, have some fun along the way!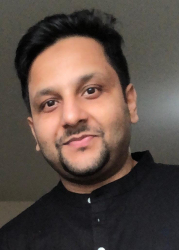 Latest posts by Afroz Ahmad
(see all)